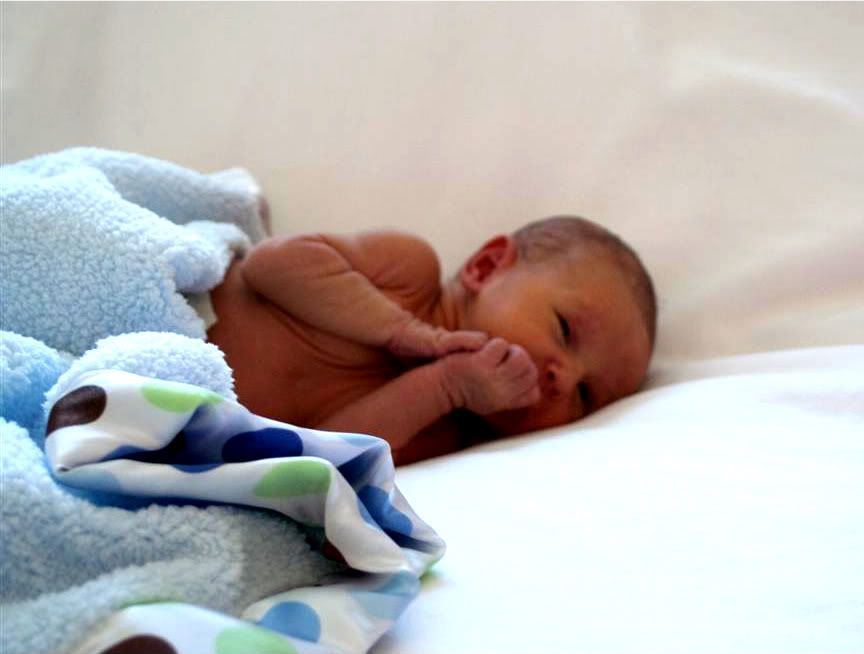 WOW! Lets just say that last night was rough. I've been setting my alarm clock for every 3 hours to feed Baby William- we have to feed frequently to knock out the
jaundice
.
After every feeding, William DID NOT want to fall back to sleep.
We tried rocking him the the rocking chair, standing up, sitting down, back and forth, up and down.
We tried turning the TV on and playing music.
We tried swaddling him in different positions- arms in, arms out.
NOTHING WAS KNOCKING HIM OUT!
Now, during the day, he's sleeping like a champ! GO FIGURE!