I've been staring at a blank computer screen all week. I'll type out a few words, then delete and walk away. Even now, I'm unsure of what to write- how to gather my thoughts. Do I write about the stresses? The good? The tiny moments I've capture and tucked away into my memory bank?
I suppose I'll start on a more serious note- William's blood results. If you're new to this blog, William has had jaundice since he was two days old and his liver enzymes are reading very high. I got a call from the doctor yesterday letting me know that his jaundice has gone down to a 7- which is great, but his liver enzymes are still reading high, plus his kidney function is lower. What? When did his kidney's enter the picture? No one told me anything about him have kidney problems to begin with. What does this mean? Do we need to get on a donor list? As of now, we're waiting to hear from a specialist. Hell, I've been waiting and sitting in limbo for 10 weeks now, I suppose waiting a few more days is no biggie (note sarcasm).
On a positive note- William has almost doubled is weight since birth! He is now a whopping 11lbs, 12oz and is 23in long!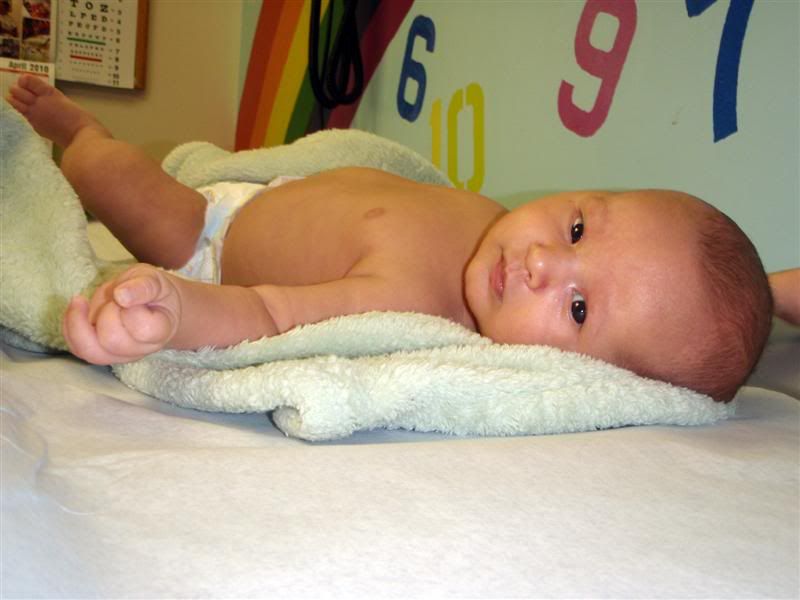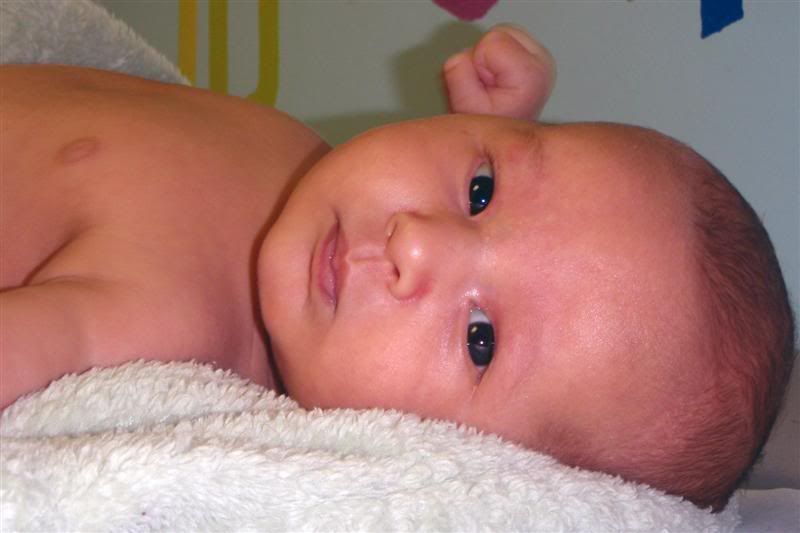 No matter what happens next, I know my babe will pull through. We're a strong family, with strong faith. We put our worries in God's hands and we know that he will provide and do what's best for our family.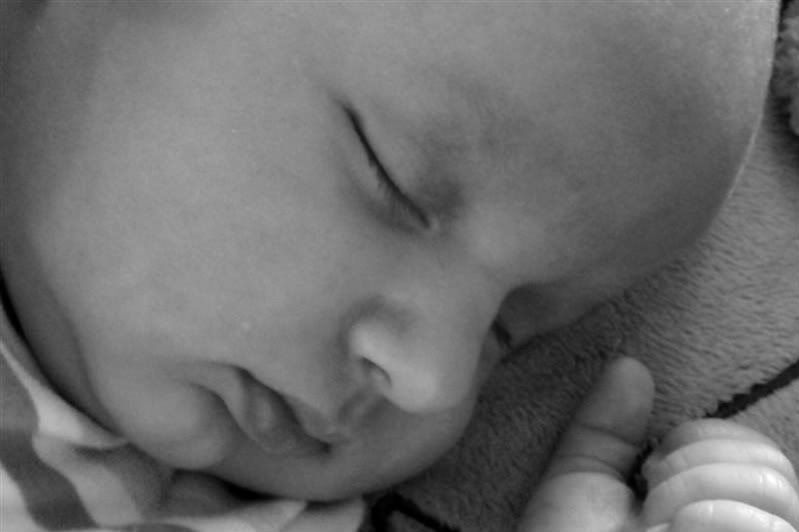 Despite the agonizing
waiting game
, we've had our fair share of bliss. Moments were time froze just for us. Were we can put everything aside and soak in the beauty that we've been blessed with.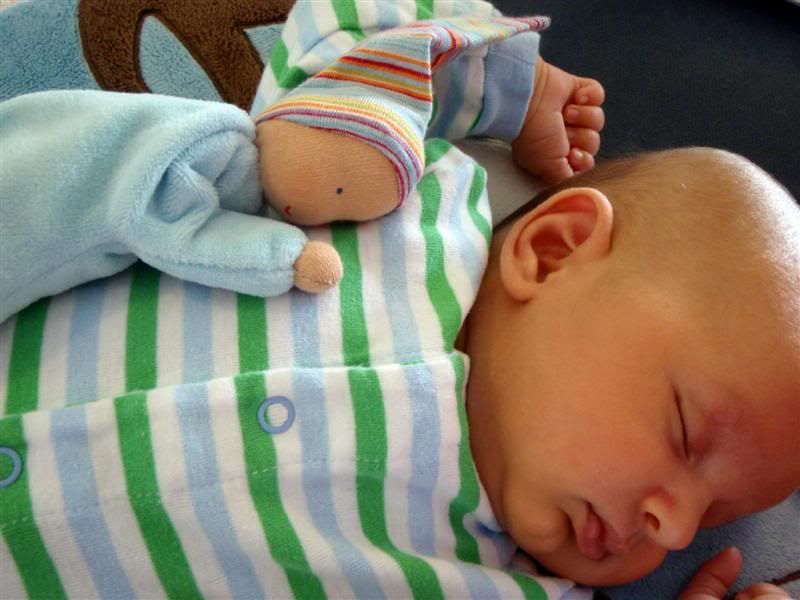 Right when we thought Spring was coming- the snow was melting, the wildlife was starting to show its face again- we got dumped with more snow. That's Alaska for ya. You never know what to expect and at any given moment things can change. Embrace it, because after all, isn't that what life is? Expecting the unexpected. Adapting to your surroundings. Taking each day as it comes and making the most of it. The most of life.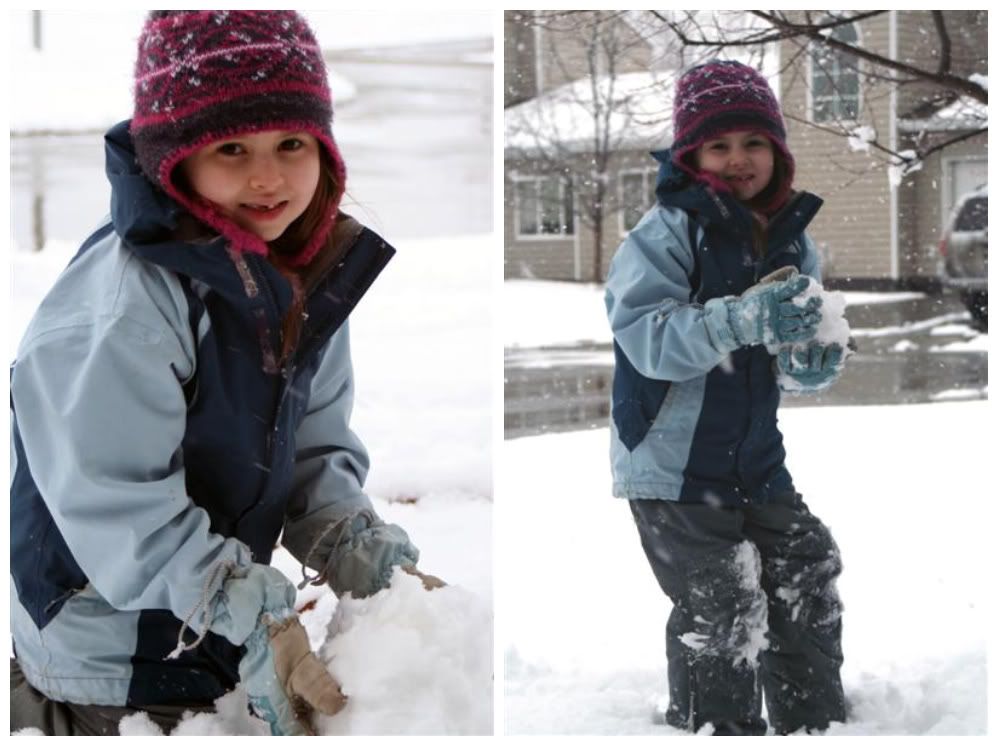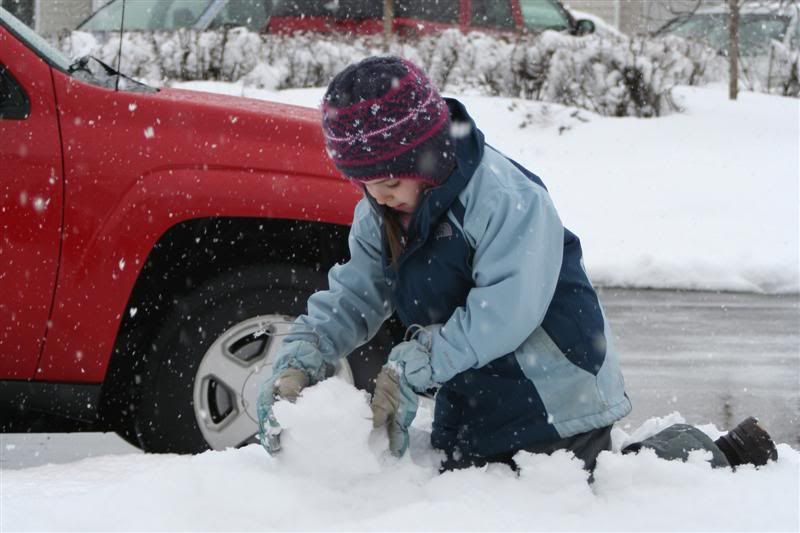 So, that's exactly what we did. We had one last
hoorah
in the snow. And let me tell you, I love watching these two bond. My heart fills up to its full capacity with happiness when they spend time together.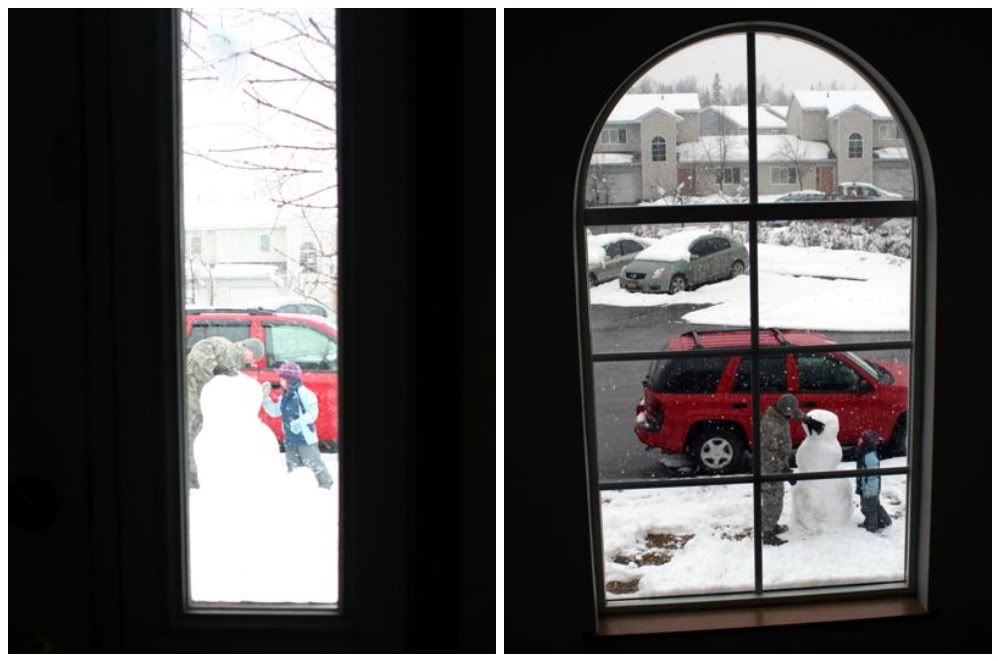 And you know what else fills my heart with happiness? Looking into these tiny almond eyes- his heart-shaped face- his pouty little lips and seeing one happy baby. This moment. This face right here confirms that everything is going to be okay.