I could talk about how my laundry basket is grossly over-flowing with dirty clothes. But I won't. I could talk about my dirty dishes. My dirty bathrooms. My dirty floors. But I won't. I could talk about how I'm sleep deprived or how William is fussing non-stop because he's teething and I haven't had a moment of silence since- I don't know when- but I won't. I will say, I've been there, done that, and did NOT get the "I'm supermom-I can do it all-I have it all together" t-shirt. It's been a tough week, I'm not gonna lie.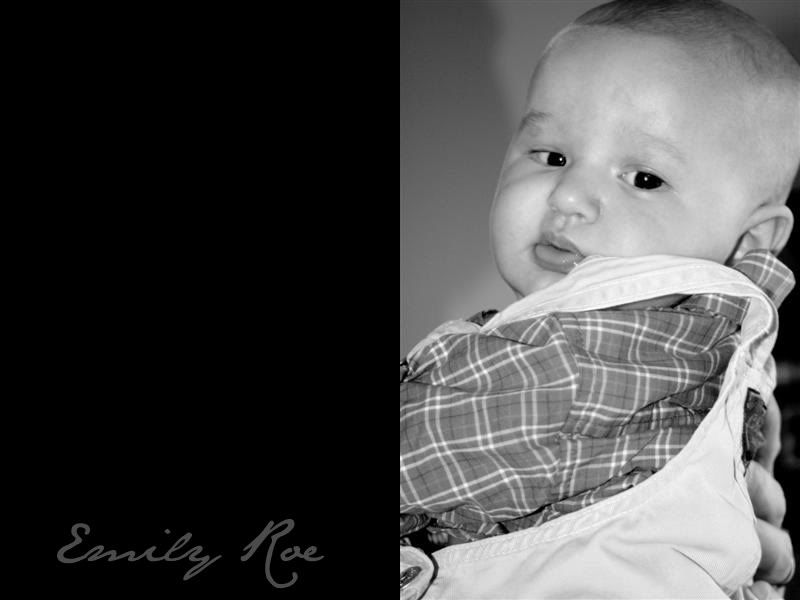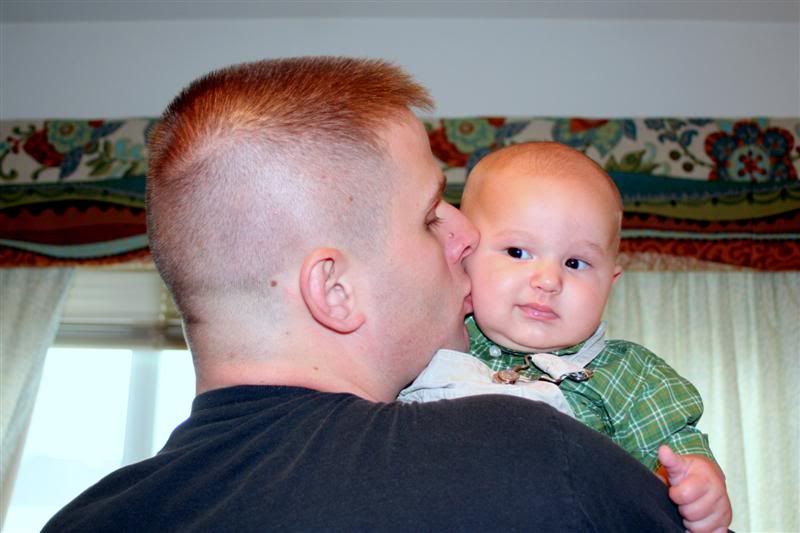 Teething. Oh man, teething. Earlier I told Ron that I want to savor every moment, soak up every stage, but now I take that back. I want to skip the teething stage. My poor kid is in so much pain and nothing seems to help. If you have any ideas on how to reduce my babe's pain, please send them my way.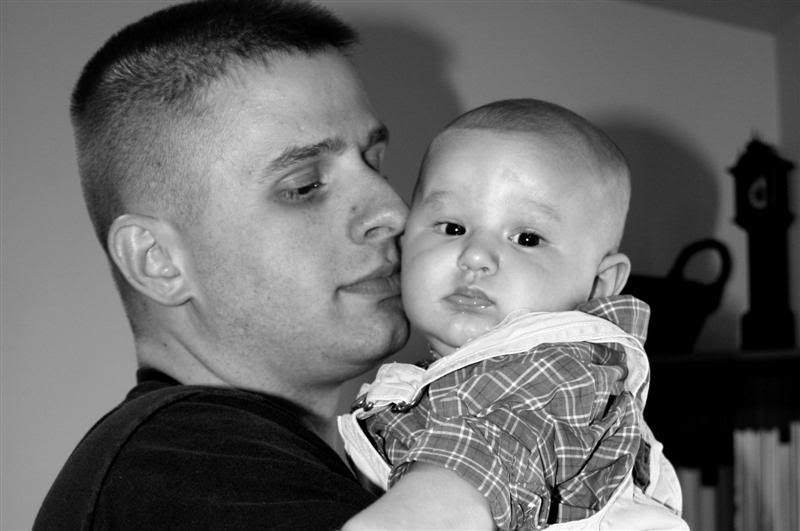 Needless to say, the Roe Household has been under "teething distress". As the old saying goes, "when the going gets tough, the tough gets going", so we got going. Literally. We dropped everything, put William in the stroller, and get the heck out of the house. I was seriously thanking God for parting the clouds long enough for our little stroll around the block because it wasn't two seconds before we walked through the threshold that it started raining again. It was honestly the most refreshing walk I've had in quite some time. There wasn't any fussing, crying, moaning, complaining,
nadda
- just the pitter-patter of little feet. Bliss.
Put all the chaos, hair pulling, and headaches aside, and we had ourselves a pretty good week. Ron was on leave, which saved my sanity. We registered Krysta for cheerleading, unfortunately it crosses into her dance class, so we're holding off on ballet until cheerleading is over. We're fine with it, she's fine with it- I just feel a little awkward because she's been toe-tapping every year since she was two.
Awe, I'm getting misty eyed looking at these old ballet photos, thinking about how quickly she has blossomed into the little lady that she is today.
You can view more photos of her ballet, tap, and jazz recital,
here
.
Life is about trying new things, so here's to new things. Cheerleading.
I've also been working on something fabulous. Fabulous in my book, that is. I've been working on it during every spare minute, staying up late, waking up early, and I can now step back and say "awe". When it's 100% complete, I'll post pictures to share with you. Oooh, I can see the wheels in your head justa turning! You'll never guess. Okay maybe you will, but I won't tell until it's done.
And speaking of fabulous things- I've finished my giveaway contest painting! Thanks Pamilya, it was honestly a pleasure painting your little beauty. I hope you and your family enjoy it for many years to come.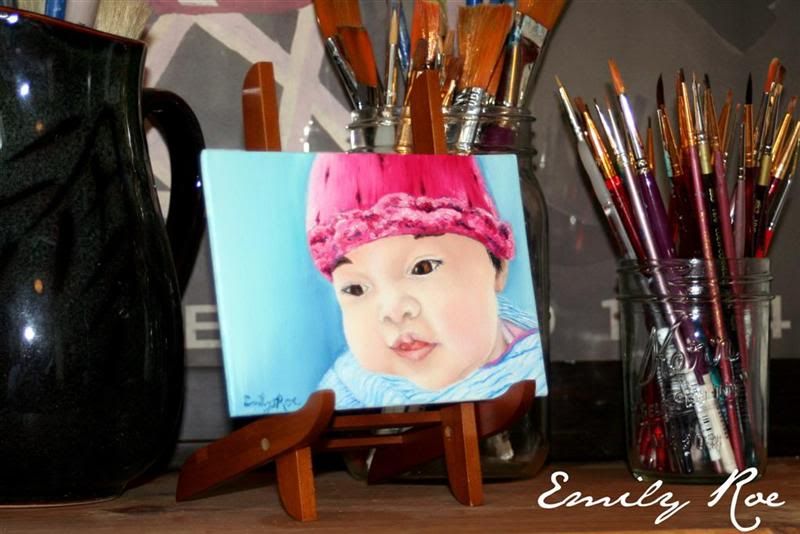 Today is Friday and we're wrapping up another week. Go make the most of out of your life. Savor it, even the stressful parts. Soak it in, even the chaotic parts. Things turn out best for people who make the best out of the way things turn out.
Happy Weekend,
Em