I've decided that my staple summer saying is, "just add water." That's because these days, it's all we've been doing. Whether it's the water hose, water sprinkler, or water balloons, you really can't go wrong!
Krysta puts on her bright pink bathing suit and anxiously waits by the window, eying my every move, as I pull out that long green hose to let the water rip.
I treasure these sweet anticipation moments of knowing that good times are about to happen.
And good times they are!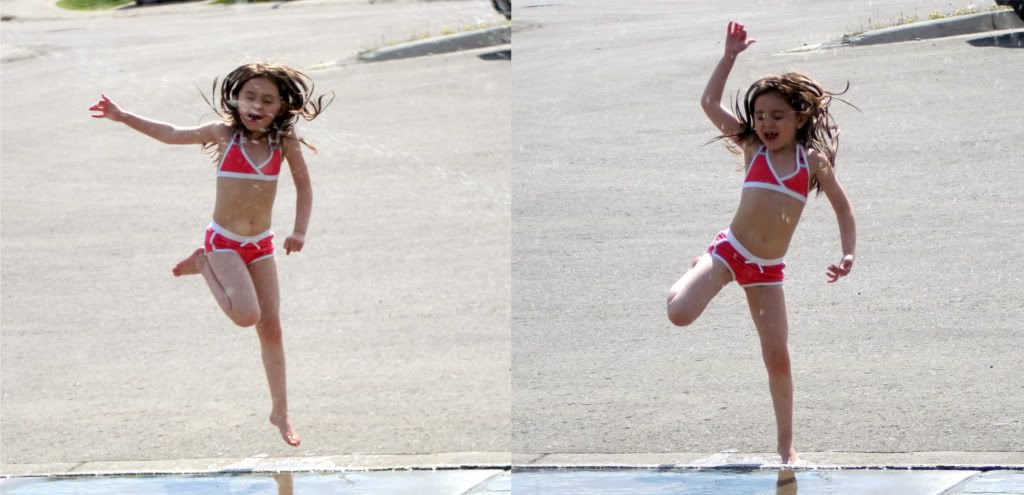 My water beauty squeals, laughs, runs, jumps, and spins- in that order- through the sprinkler. It puts a smile on my face every time.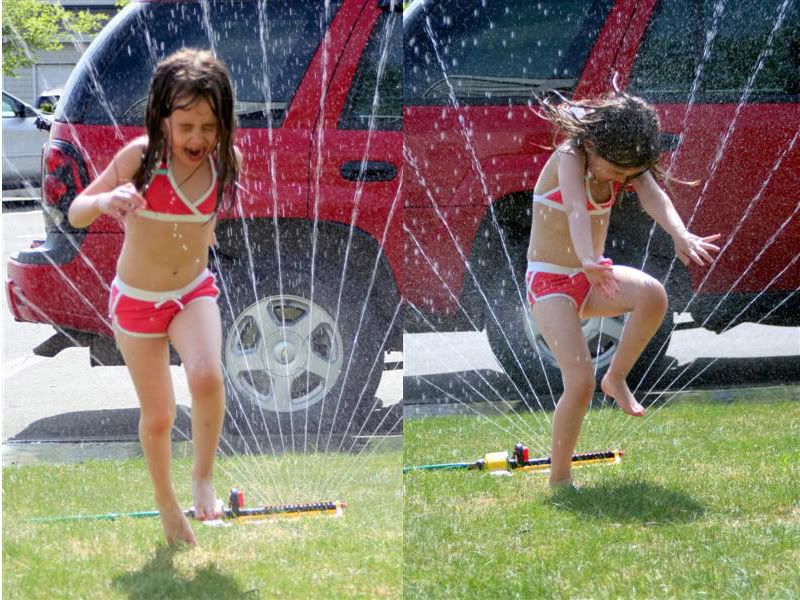 There's no doubt about it- my little ones are water babies just like their mama. From a large body of ocean to a small slurp from a water hose to extra minutes in the bathtub, we'll do anything for a cool dip.
I love watching Krysta having fun. To witness her imagination soar into new world where only mermaids, fairies, and pirates exists. How I long to be there with her, to see first hand this world that she's created through her eyes. If only I could peer into that kind soul of hers- so much wonder to be seen, so much knowledge to soak in.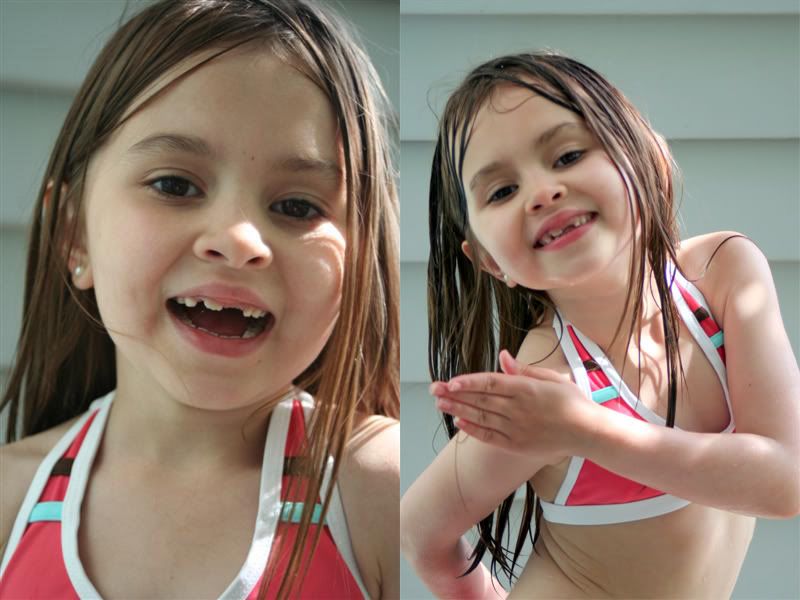 Voila! And that's how we have fun!
Until tomorrow...